Sexy Alizeya naked outdoors
Hello there, guys and gals! Some fresh and hot amour angels videos and pics were prepared for you tonight and this time they are amazing setting in the nature. I'm sure sexy Alizeya will succeed to make your day with the hot shooting session as she exposed her perfect body outdoor, under the sun, in the middle of nowhere. The will spread her legs and pussy tonight only for your viewing delight, so make sure you are comfortable and get ready for a nice boner on her. I'm sure the entire video will entertain you even more, so watch her doing her thing.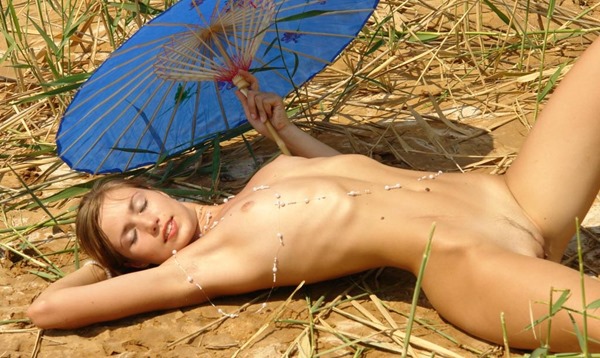 As you might know, it takes a special girl to do a scene as the one I'm talking of. Alizeya is the perfect babe for this, just like sexy Alina, who also had one amazing shooting session presented on our website. She is all natural and hot, her hair looks exactly like the sand and that green grass represents her youth. She is hot and young and that is exactly what we are looking for. So there she is exposing her naked body outdoor, spreading her legs and having her eyes closed like she is dreaming of your cock.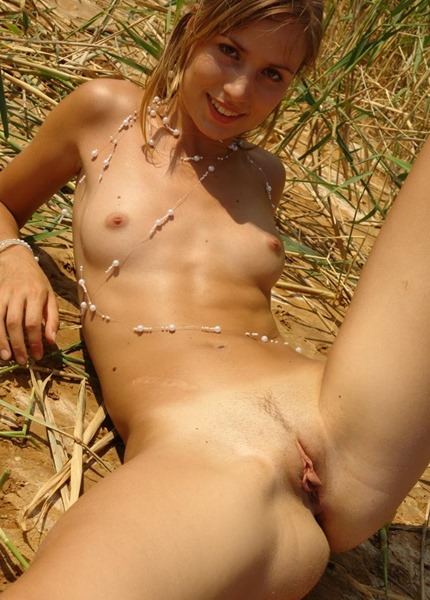 After all that dreaming, Alizeya comes to her senses and spreads her legs at the camera. That amazing outtie pussy will be exposed in all it's glory and I bet she'll love something hard deep inside her. All horny and ready for some action, Alizeya will lay once again and will spread her legs once again, looking into the cameras like she is begging you to go and fuck her right now. I bet she'll moan loudly. Just cum inside and enjoy the entire episode. I'll leave you now in her company. Have fun!
Check out this sexy babe exposing her gorgeous naked body!